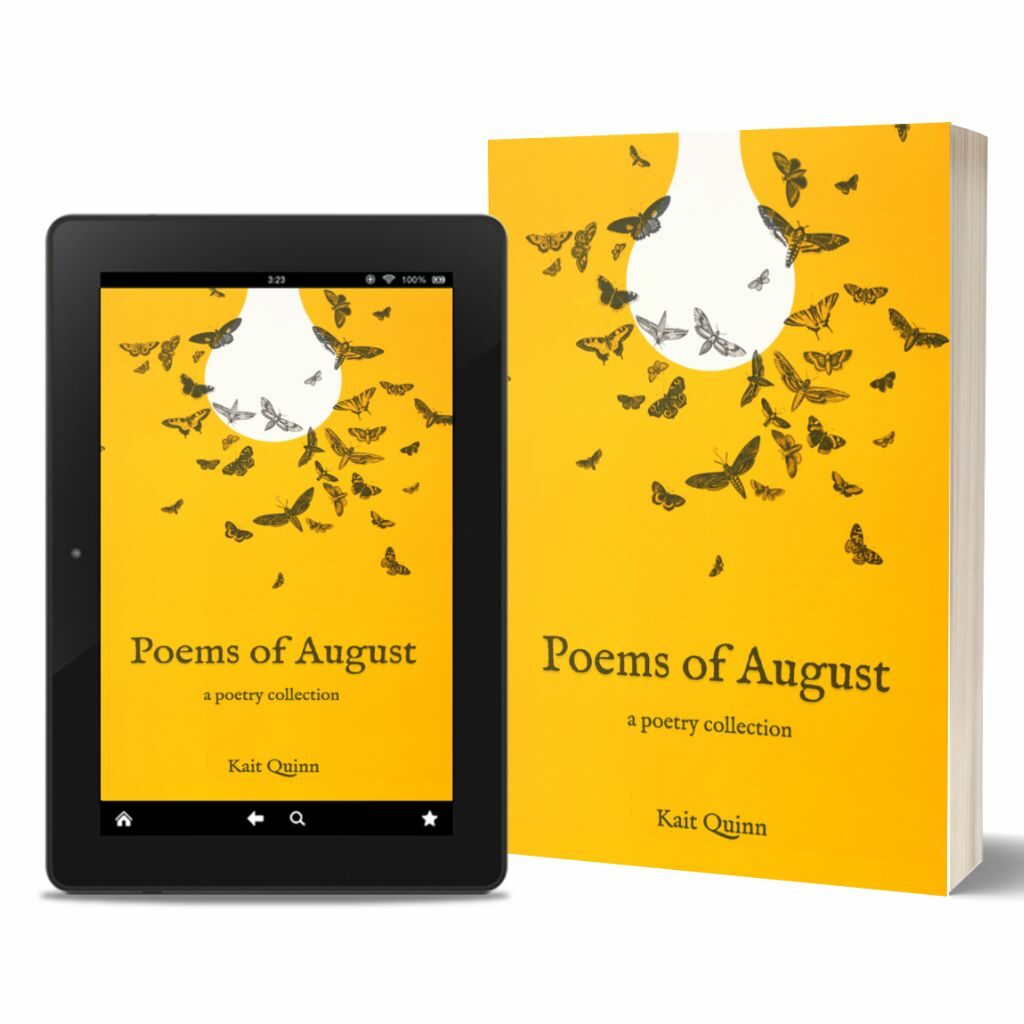 Summer 2020 will forever be the summer of folklore. An album that got us through months of unexpected pandemic. An album that inspired poets around the world to turn the salt, fear, and grief into poetry. An album that spun on repeat as this collection birthed into existence. And August will never be the same.
In "seven," Taylor Swift asks, "Are there still beautiful things?"
There are. Moonlit as porch lights. Quiet as moth wings.
PRAISE FOR POEMS OF AUGUST
"…the vibes of this collection are first love, first heartbreak, ice cream in parking lots, nostalgia, healing and belonging. […] I recommend this book to people who are fans of Taylor Swift and Madisen Kuhn.." – Elizabeth, poet and book reviewer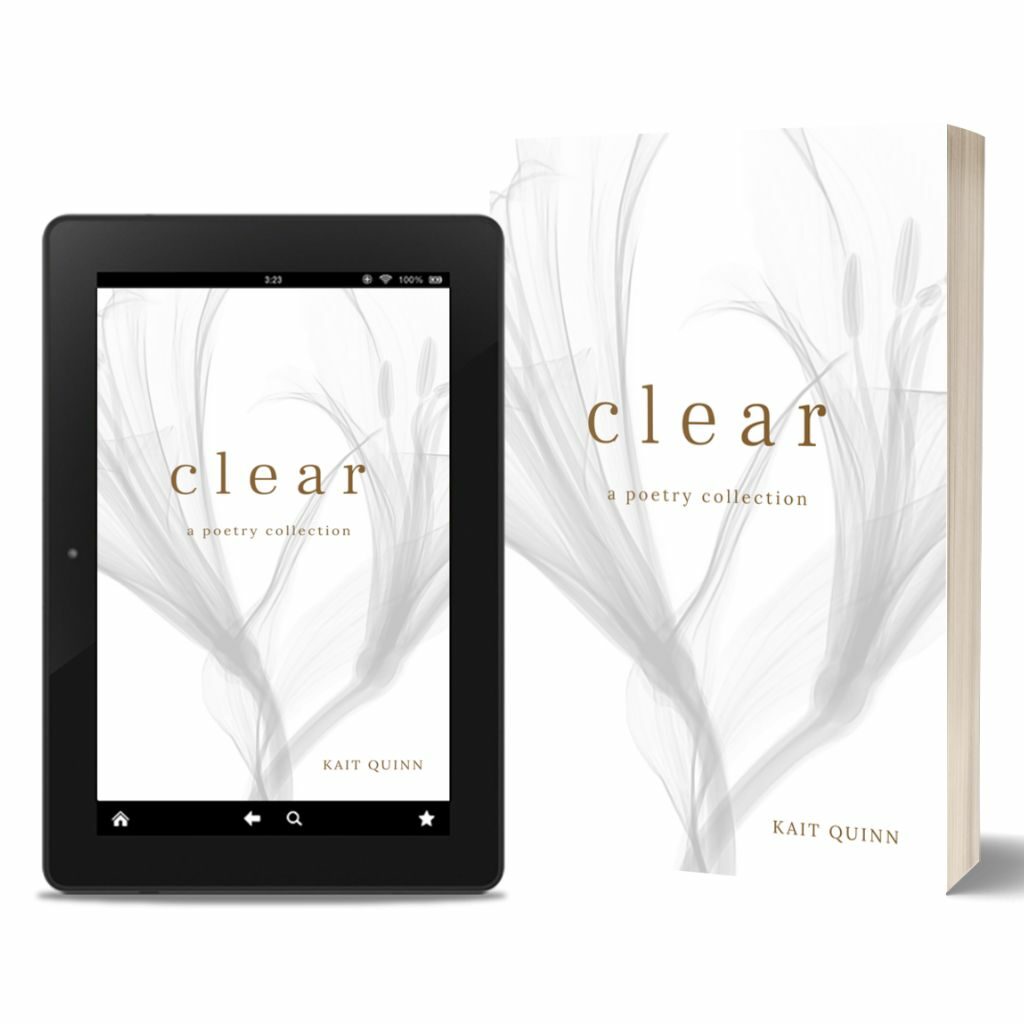 Kait Quinn's third poetry collection, Clear, features poems written during the Covid-19 pandemic of 2020. From the seemingly bright beginnings of a short winter and a promising year to navigating isolation and social distancing to loss and grief, both as a result of the coronavirus and George Floyd's death and resulting unrest, Clear's poems reflect on life during an unprecedented time in our history.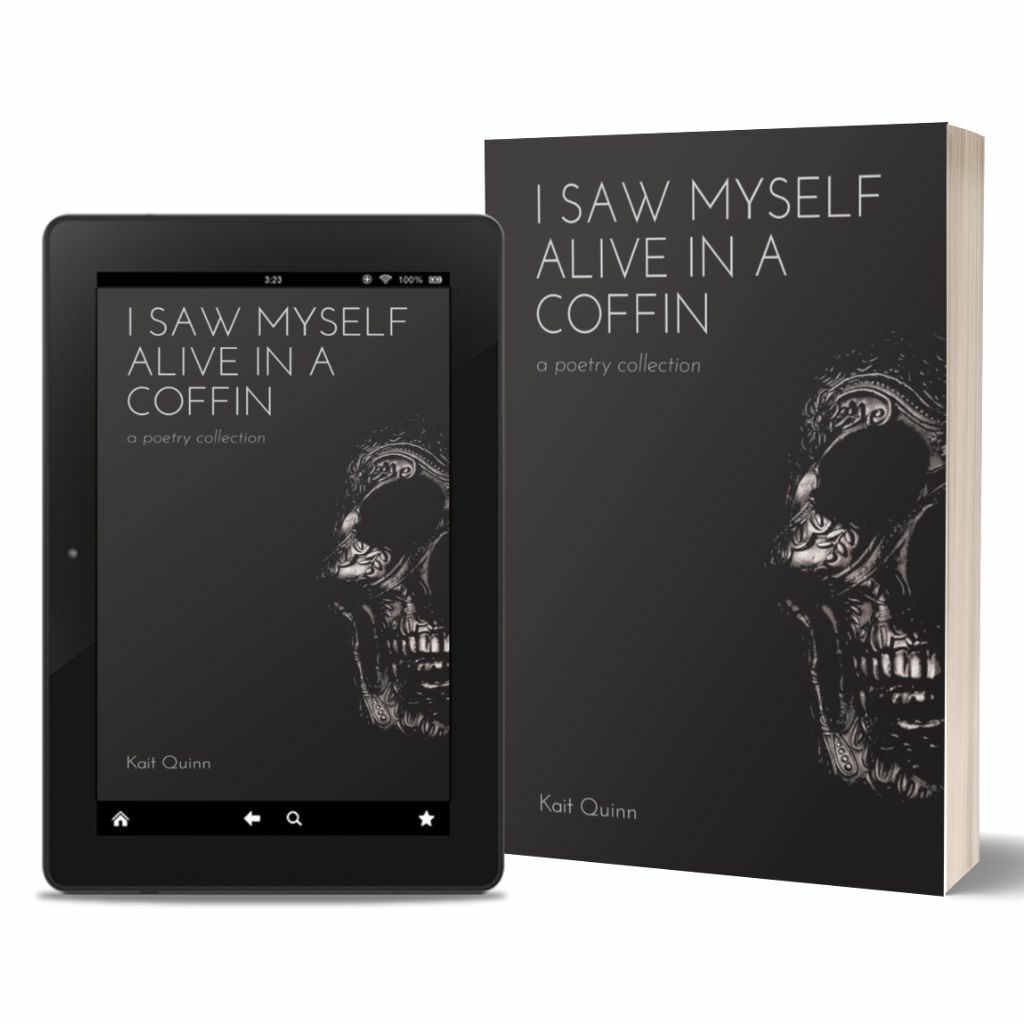 I Saw Myself Alive in a Coffin begins with a wish for death and ends with a hope for a life fully lived. In this collection of poetic musings on life and death, Quinn explores her personal relationship with death, or sometimes lack of: death as something that happens daily, death as a feeling, death as fascination, death as intangible, death as wish, death as an inevitability.
PRAISE FOR I SAW MYSELF ALIVE IN A COFFIN
"…fascinatingly detailed, morbidly beautiful, achingly relatable. Kait is in my head plucking at my thoughts about death and stringing them together perfectly." – Ashley Jane, poet and author of Love, Lies and Lullabies.
"This is the most beautiful death I have ever experienced." – Gina Eileen, poet and book reviewer
"I read and hear wonderful echoes of great Gothic writers like Poe and Shelley respectively; while there are hints of Dickinson in Quinn's control of metre and rhythm too. What Quinn achieves, however, is never losing her own voice and originality among the greats who inspire us all." – Kristiana Reed, poet and author of Flowers on the Wall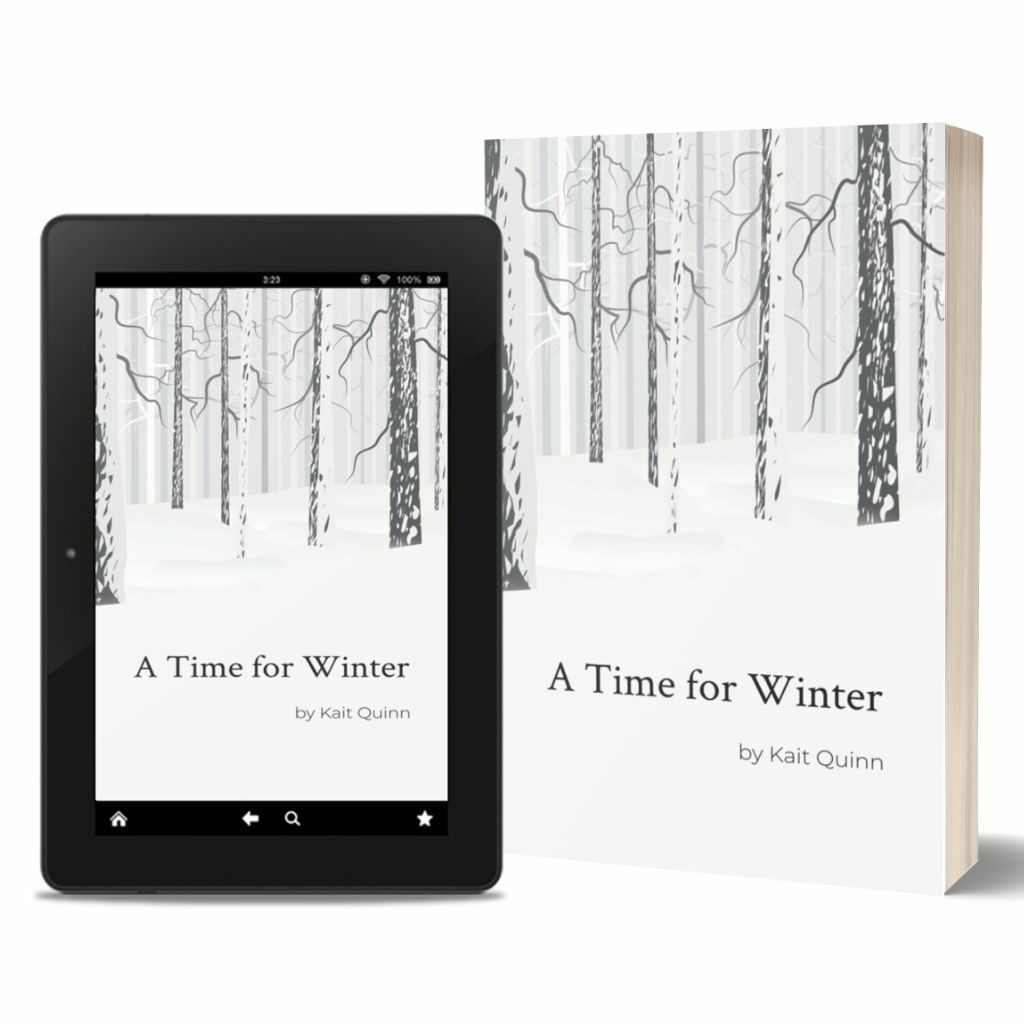 There is a time and purpose for every season. Seasons can force us to confront the dark things inside us, to face our fears, to feel the hurt. Seasons can call on us to shed what no longer serves, to let go of dead weight, to burn so that we can rise up. Seasons can nurture us into blossoming, opening up our hearts to love, growth, and possibility. But first, there is a time for winter. A time to sit in stillness with the newly bare self. A time for sweeping away the ashes. A time to channel the wild, ancient energy of sun, moon, salt, and earth. A time for self care. A time for healing.
PRAISE FOR A TIME FOR WINTER
"…motifs which once were bound to feelings of desperation and loss, morph into vessels for hope. This is a result of Quinn's craft – her nuanced understanding of progression and structure." – Kristiana Reed, poet and author of Flowers on the Wall
"…powerful and gripping, emotionally evocative, and I found pieces of myself in every line." – Ashley Jane, poet and author of Love, Lies and Lullabies